Frank Meurer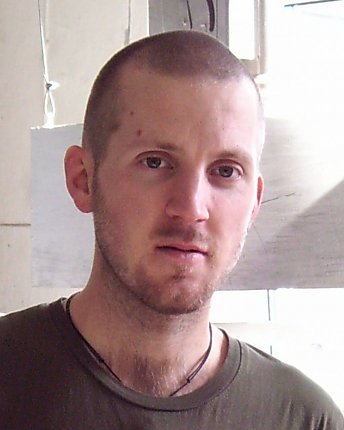 Germany
born in 1976 in Solingen/Germany, is living and working in Munster/Germany.
Professional training as glass blower at the "Glasfachschule" in Zwiesel/Germany, glass blower assistant of Veronika Beckh and Korbinian Stöckle at Gernheim glassworks, in charge of the technical support of the hot-glass workshop of "Bildwerk Frauenau" and glass blower at the "Westfälischen Industriemuseum Glashütte Gernheim", subsequently free lancer in Fürth/Germany.
2005-2011 Frank Meurer has been running his own workshop in Munster (Lüneburger Heide)/Germany.
Participation in international exhibitions for individuals and groups, among others, in Munich, Zwiesel, Berlin, Rheinbach, Hanover, Immenhausen, Bochum, and Lauscha/Germany. In 2005, mentioned in the Corning Museum of Glass "New Glass Review 26".
2006 - 2010 he has been the artistic advisor of the International Exhibition GLASPLASTIK UND GARTEN. Visiting lecturer at the University in Brunswick/Germany since 2006.
Overview