Alkie Osterland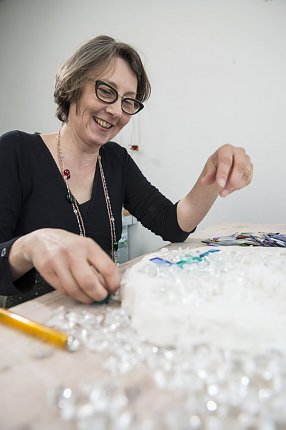 Germany
born in 1967 in Würzburg/Germany.
Professional training by Magdalena Maihöfer, work as her assistant and subsequently at the "Villeroy & Boch Heißglasstudio?, lecturer at the glass centre in Barcelona/Spain, member of the "Bund der Kunsthandwerker? (association of artist craftsmen) and GEDOK, Stuttgart/Germany.
Own studio since 1992.
Participation in national and international exhibitions, among others, in Munich/Germany, Berlin/Germany, Roehampton Institute ? London/Great Britain, Coburg Kunstverein/Germany, Madrid/Spain. Permanent exhibitions, among others, in Spain, France, and Belgium.
Overview