Jörg Hanowski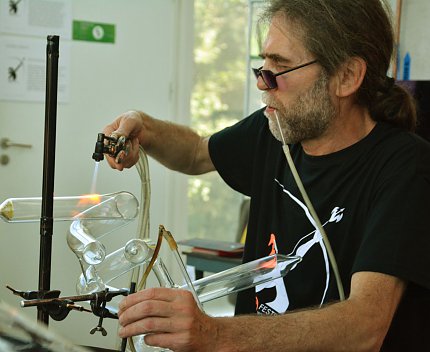 Germany
Born in 1961 in Essen / D.
Lives and works in Hattingen / Germany.
Glass maker and fluorescent glassblower, freelance since 1985.
He was a participant in exhibitions among others in Essen/D, Tubbergen/NL, Immenhausen/D, Horn/NL.
In 2010 he received the 1st prize at 8.GLASPLASTIK UND GARTEN for his artwork "Symbiose".
Overview
Contact
+49 171 5367145
Von-Elverfeldt-Allee 12
58456 Witten-Herbede
Participation in the exhibition:
2000, 2002, 2004, 2006, 2008, 2010, 2019, 2022