Klaus Hilsbecher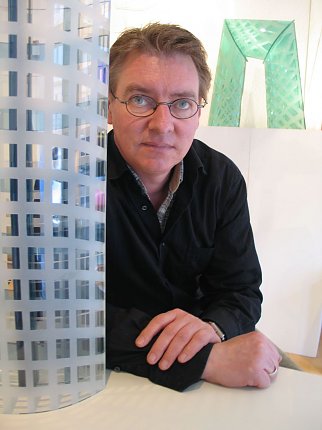 Germany
born in 1949 in Wuppertal/Germany.
After having studied interior architecture/graphic design as well as music, he is now living in Düsseldorf/Germany as a music teacher, guitar player and free lance artist and has been running his own studio since 2000.
He took part in several exhibitions for individuals, for example in Germany, Belgium, Poland, the Netherlands and Japan and was awarded distinctions for his works of art in Japan and New York/USA.
In 2007, he was awarded the crafts prize of North Rhine Westphalia for the glass section.
Overview