Robert Emmeringer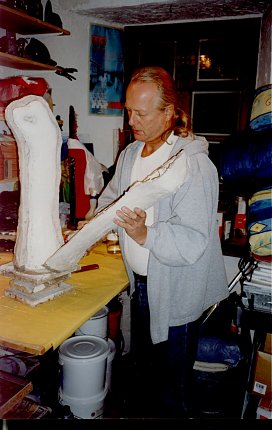 Luxembourg
born 1949, is living and working in Luxembourg.
He studied the technique of glasswork in the Netherlands and Luxembourg. He works together with Gust Zanter. He has had his own studio since 1986.
His sculptures are in many churches and public buildings in Germany, France, Belgium, Italy, Austria, Lativa, Luxembourg, Ukraine and Russia.
Overview