Marion Hempel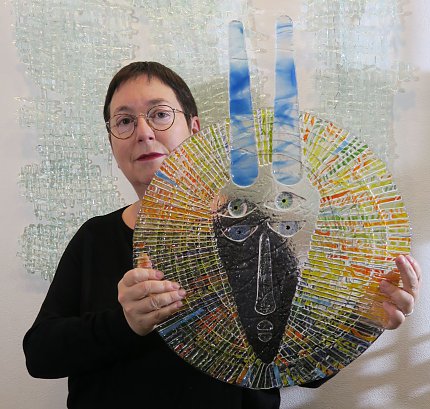 Germany
born in 1958 in Halle/Germany
She studied at the Burg Giebichenstein College for Industrial Design in Halle/Germany,, section for free artistic glass design, taking courses with Professor Rüdiger Reinel.
Member of the "Sächsische Künstlerbund e.V.", co-founder and member of the "Fördergemeinschaft Kunst Loschwitz e.V." and of the BBK.
She is working as a free lancer in Dresden/Germany.
Her exhibit "Cocoons" of the 4th intern. exhibition GLASS SCULPTURE AND GARDEN in 2002 was bought by the Town of Munster and installed in front of the "Deutsche Panzermuseum Munster" (German Tank Museum Munster).
Overview
Contact
+49 172 80 70 28 8
+49 172 9150448
Oberwachwitzer Weg 6
01326 Dresden
Participation in the exhibition:
2000, 2002, 2006, 2008, 2013, 2019, 2022