Helga Marschke-Schaupeter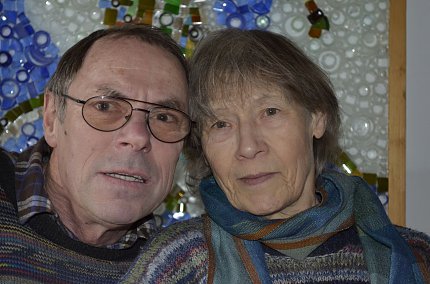 Germany
born in 1943.
Teacher training in Hamburg / Germany.
1979 co-founder of the "Vogelweide textile workshop".
1983 own workshop as an artisan in the field of textiles, today's focus is glass.
2016 audience award at the exhibition GLASPLASTIK UND GARTEN in Munster
2019: Teamwork with Ernst Schaupeter
and audience award at glass sculpture and garden for the artwork "Thoughts about walls, borders, fences, protected? Included?". 2022: Teamwork with Ernst Schaupeter at the 12 th exhibition Glassculpture and Garden.
Overview